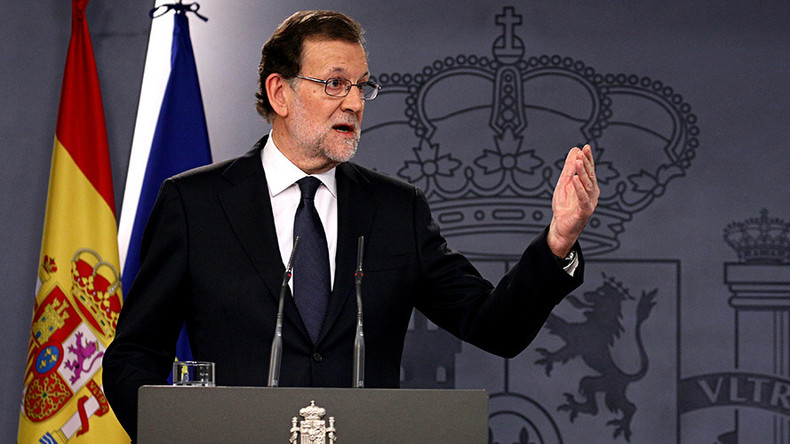 Spanish government will administer Catalonia directly from Madrid, Prime Minister Mariano Rajoy said at a press conference. He added that Madrid wants to curb the powers of the Catalan parliament.
Rajoy declared on Saturday that the government wants to dissolve the Catalan parliament and call a snap election to restore order in the region.
He said Madrid is not revoking Catalonia's autonomy but merely removing local leaders whose actions were against the law.
Rajoy said the government was seeking unprecedented constitutional authority to "restore order" in Catalonia.
The government did not initially want or intend to rule Catalonia directly, according to Rajoy, but took this unprecedented step to ensure that public services and the economy remain functional.
The snap election will take place in six months, the Prime Minister said. The measures taken by Madrid are expected to be approved now by Spain's Upper House on October 27.